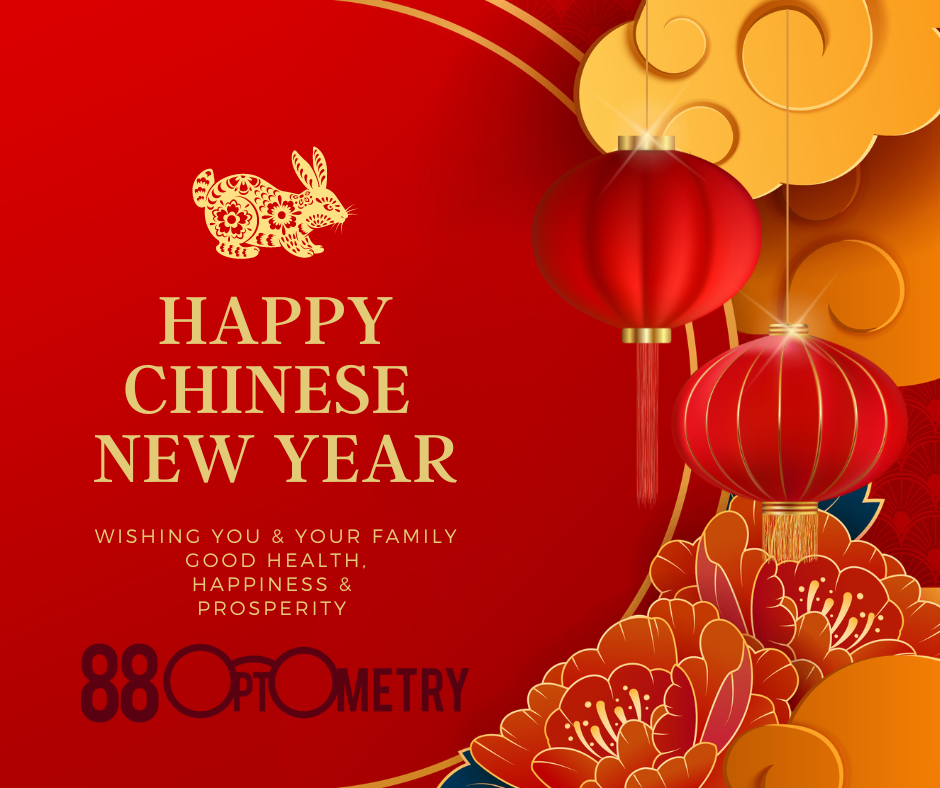 2023 LETS CONTINUE TO BRING OUT THE BEST IN HUMANITY
We are in our 3rd year now
The ride was a rollercoaster fun
while cruising through the pandemic
and now b
raving the new year of 2023.
Hugging the same dream & hope within
to cushion the pain from all the mistake & fall
These gems of truth are indeed invaluable
We will not run away but to learn from it.
We nevertheless still believe
our world is full of love
that can move mountains of uncertainty ahead.
A new year brings about some refreshing new hope,
May our spirit never dies with age xD
As we take care of vision of all around us.
How To Retrieve Your Eye Details
Type in url: 88optometry.com/your-full-name
Eg. (1) Chaw Zi Wen
88optometry.com/chaw-zi-wen (or 88optometry.com/wayne-chaw-zi-wen)
Eg. (2) Abu Bin Ali
88optometry.com/abu-ali
Eg. (3) Laila A/P Nathan
88optometry.com/laila-nathan
Password: 01x-xxxxxxx (your contact no. or your family's contact no. that you have given to us)
or 0064-xxxxxxxx
If you could not retrieve your eye details, please be in touch with us.. we will update you accordingly. Or your prescription may be out of date, requiring you to come for eye check back again.
WE ARE GROWING

- If you like the direction of our company, do join us!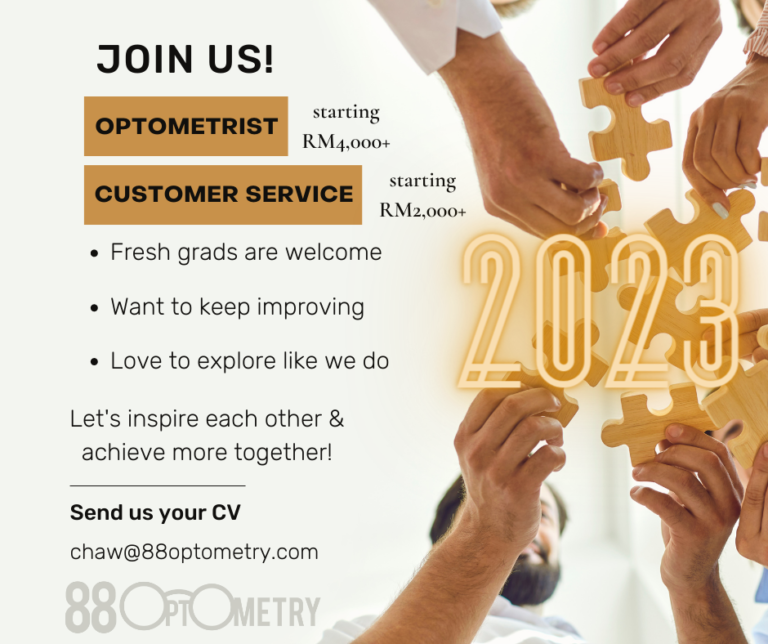 An optometrist / volunteer optometrist – passionate in caring for vision of all children.
Monday - Friday : 10am - 7pm
Saturday : Closed
(10am - 3pm for scheduled appointment only,
3pm onwards: road will be closed for pasar malam)
* Each eye examination slot is 2 Hours.
* All eye examination will be

on

appointment basis only

as there is only 1 optometrist in the practice.
* WA / voice msg

013-312 8000

to schedule your eye examination
(optometrist could not read Chinese ^^")